Lake Mills Music Parents (LMMP) Meeting
Our next LMMP meeting will be on Monday, January 8, 2018,  6:30PM at Lake Mills High School in the music room.  We welcome all parents of Lake Mills students!  We will discuss various ways to get involved in upcoming music programs and fundraisers.  We hope to see you there.
2017/2018 LMMP Meeting Dates:
January 8, 2018, at 6:30 PM, LMHS Music Room
April 9, 2018, at 6:30 PM, LMMS Music Room
Lake Mills Middle School Band Lesson Schedules
Click here to see schedule A and B.
LMHS Fall 2017 Musical:  "The Drowsy Chaperone"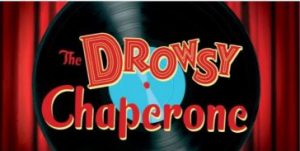 We are excited to announce that the LMHS Fall 2017 Musical will be "The Drowsy Chaperone."  Please click here for a more details and schedule.
LMMS Musical Volunteers and Donations Needed
We have a number of volunteer opportunities and donations needed for the musical. Examples include working the box office, musical reception, as well as providing food donations for the crew and cast meals.  Click on the links below to learn more and sign up. Thank you for your help!
Upcoming Events – Mark Your Calendar!
Click here for the 2017-18 Lake Mills School District Music Calendar (updated 7/27/17, there may be revisions throughout the year).
October Activities and Events
Lake Mills Music Parents Meeting: October 2, 2017, at 6:30 PM, at LMHS Music Room
LMHS Fundraiser Fruit Sale:  October 9-24, 2017  (fruit delivery Dec. 5/6)
LMHS Orchestra Concert:  October 16, 2017, at 7 PM, LMHS Auditorium
November Activities and Events
Capitol Conference HS Honor Choir: November 13, 2017, Lodi, WI
December Activities and Events
5th & 6th Grade Orchestra and Band Concert: December 7, 2017, at 6 PM, at LMMS Gym
7th & 8th Grade Orchestra, Choir, and Band Concert: December 7, 2017, at 7:30 PM, at LMMS Gym
6th Grade Field Trip to Nutcracker Ballet: December 8, 2017, at Overture Center
3rd & 4th Grade Concert: December 12, 2017, 1 PM (dress rehearsal viewing option), 6 PM, at LMES Gym
LMHS Band and Orchestra Concert: December 14, 2017, at 7PM, LMHS Auditorium
LMHS Choir Concert: December 19, 2017, at 7 PM, LMHS Auditorium